COVID-19 Vaccines Are Available!
We carry all of the COVID-19 vaccines -- Johnson & Johnson, Moderna, Pfizer, and Pfizer Pediatric!
All Walk-Ins are welcome!
Call the pharmacy for more information at 248-543-7848. Thank you.
Welcome To Lincoln Rx Pharmacy
Lincoln Rx Pharmacy is more than just a place to drop-off and pick-up your prescriptions. You are treated like a member of our family with friendly, fast and reliable service. We continuously offer our knowledge, our time, and a shoulder to lean on when you are in need. We are committed to delivering professional care that you can only find at your local family owned pharmacy.
We accept most major insurance plans, and have low cash prices that we can match with other large competitors. We have large selection of Over The Counter Medications and Vitamins.
We know you have many choices when selecting a pharmacy and we're glad you choose or are considering us!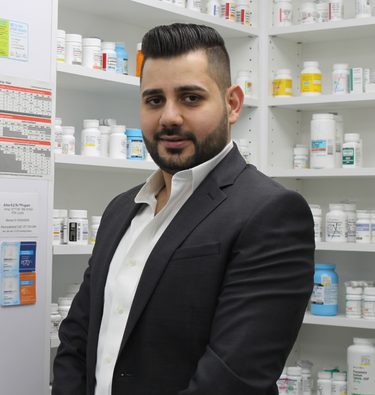 Meet Your Owner
Pharmacy Owner Marwan Isa has dedicated the majority of his career to serving patients in Oak Park, MI.
Specialized Services:
Sign Up For Our Newsletter
Stay up to speed with our latest promotions, special deals, and announcements by signing up for our free e-newsletter.

Reminders
Set reminders to take your medications.

Refill On-The-Go
Refill your medications 24/7 without logging in.

User Profiles
Safely store and manage your list of prescriptions.

Delivery Options
Request a refill and delivery with a single click.